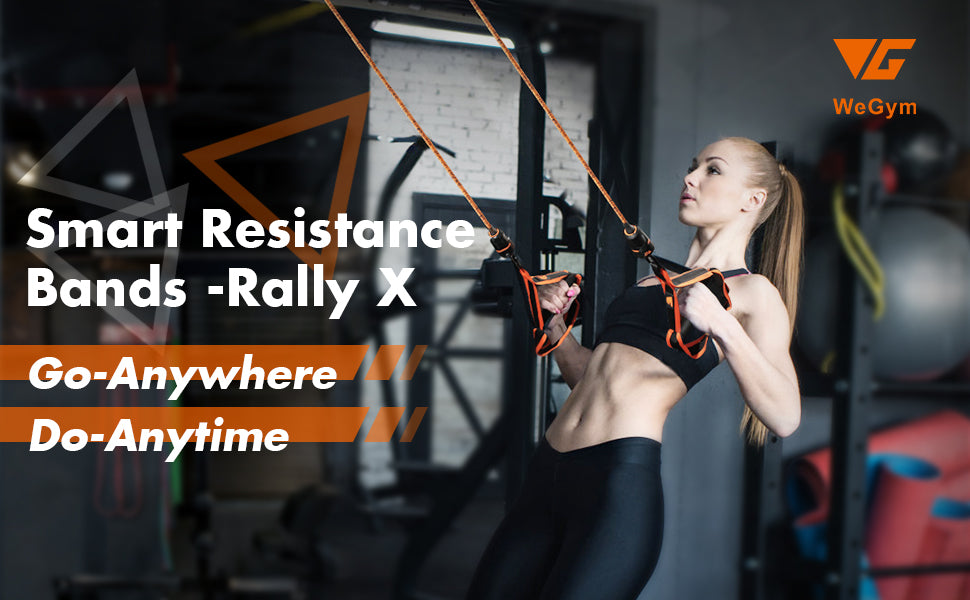 Basic Information
Our Name: WEGYM
Targeted At The Crowd: Urban White-Collar Workers, Sports, Fitness Enthusiasts, Etc
Products And Services: Fitness Equipment And Accessories Equipment
Slogan: Together With You, Create Extraordinary!
"The WeGym brand is committed to  providing  professional, convenient, trendy, one-stop fitness equipment emergency solutions for those who love sports and fitness."
Brand Introduction
WEGYM Is A Trendy Sports Brand Owned By Shenzhen Horizon Zhilian Technology Co., Ltd. Its Purpose Is To Redefine The Fitness Scene With Intelligent Technology And Creative Product Design, In Order To "Create Extraordinary Together With You!"For Our Mission, We Continue To Provide Users With Portable And Accessible Fitness Programs.
Rally X, As A Smart Sports Product Of WEGYM, Not Only Has A Stylish Appearance, But Also Provides Fitness Enthusiasts With Multi-Level, Convenient And Adjustable Pull Options. The Exercise Data Can Be Quantified In Real Time And The Results Can Be Tracked. Hundreds Of Well-Crafted Professional Videos Are Presented In The WEGYM APP.Make Sports And Fitness More Scientific, Data And Visualization, And Give New Fun To Scientific Sports.
Born This Way
An epidemic in early 2020 has brought about earth-shaking changes in the work and life of many people. Some people were forced to close their stores, some people lost their jobs because of company layoffs, some people's salaries were greatly reduced, and some people even cherished what they knew about taking good care of their bodies. In the days of isolation at home, people have more time to spend at home and begin to re-examine their lives and work.

Due to the impact of the epidemic, it is impossible to go out and go to the gym to exercise, but people are more and more important to the body, so what can we do? Is there any way to get professional guidance from personal education and exercise effectively like in a gym? We are looking for a solution.

WeGym was born under this background. The original intention of this brand was to start from the needs and experience of users and use technology to create a kind of equality, so that everyone can enjoy a more convenient sports lifestyle and let more People fall in love with sports anytime, anywhere.

Now, after more than a year of preparation, WeGym's first product has finally ARRIVED.
contact us
Office Address:Room 701-702, Block B, Building 1, Shenzhen International Innovation Valley Phase I, Xingke 1st Street, Nanshan District, Shenzhen
Phone call:+86 18682165697 Or 0755-26652535
Email:sales@wegymtraining.com